Find your

Perfect Bike

to rent in Ibiza
Best Price Guaranteed in Ibiza

Additional discounts for our guests

Home and villa delivery 24/7

Long term

fares

and seasonal rentals
Discover the hidden Ibiza with a rental bike
Rent a bike in Ibiza with us and discover hidden spots and beautiful paths only accessible on bike! Choose a healthy and funny option to move around the island. Find the best mountain bike and city bikes for men, women and children. We also have a brand new electric bike fleet. Hire your bike in Ibiza now at the best price on the web.
Walking, running or participating in the various sports events that take place throughout the year in the interior and at the coast of Ibiza is a great way to practice healthy outdoor sports and discover at the same time landscapes and breathtaking views of the interior, the countryside and the coast. The sport-tourism combination attracts an increasing amount of locals and visitors because of all the cycling routes and the various athletic competitions offered by the Consell and local municipalities.
We work with bike TOP Brands: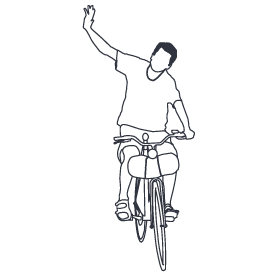 No parking struggle
Enjoy Ibiza without having to find parking space and without having to pay for it!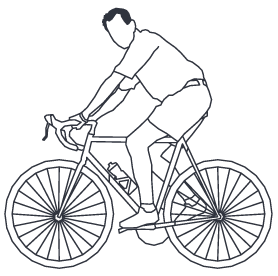 Environ Friendly
Nature will thank you with no emissions of harmful gases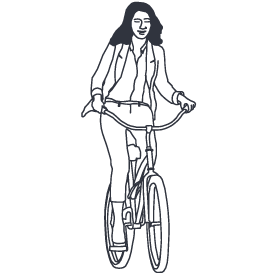 Healthy and Cheap
Some of cycling benefits:
increases cardiovascular fitness.
increases muscle strength.
decreases stress levels.
decreases body fat levels.
increases the money in your pocket!
A bike for every rider.
Affordable

fares for bike hire in Ibiza
Whether you like to stick with the original or can't wait to get on our ebike, our fleet brings you the ride you've been waiting for.
… Pedal the change for a clean and green environment!
Mountain Bike Rental
21 Speed Shimano drivetrain with trigger shifter
wheel size 26-27.5 inch Recommended for rider's height 5'3″-6'0″ (168cm – 186cm)
Actual number of units available: 25
Electric Bike (available soon)
No License And Helmet
Plug and Play – Charging as easy as plugging in your mobile phone.
Super Hygienic – Avoid Rush, Practice Social Distancing. One Push Start Bike. You don't need anything to start the bike.
Max Speed: 25 km/h – 15 Miles/h
29€ for hotel or villa delivery (airport excluded)

*Free delivery for rental up to 10 days

Discounts for long term rentals (up to 10 days)

Free extras and accessories for LeibTour guests

Lowest security deposit starting from 100€ to 300€ (depending on the bike)

The rental time frame is from 10.00 to 20.30. Half day morning: 10:00 to 14:00 hours. Half day afternoon: 16:00 to 20:30 hours.

All bikes and gears are wiped down with alcohol solution before and after each use as part of our Covid-19 health & safety measures. ​